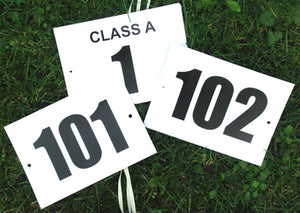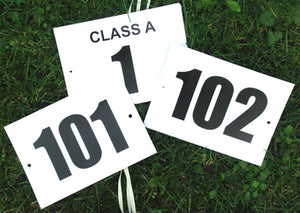 On Sale
Competitor Class Number Cards - Pack of 100
Our packs of 100 Competitor Class Number Cards are printed in bold black lettering on high grade, semi-gloss, 250gsm white paper.
Cards are punched and supplied with strings/ties and are numbered sequentially according to your requirements. Please indicate how your numbering should run.

Worn by riders/competitors and tied around upper arm.