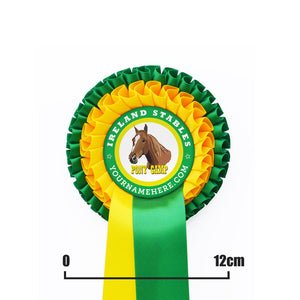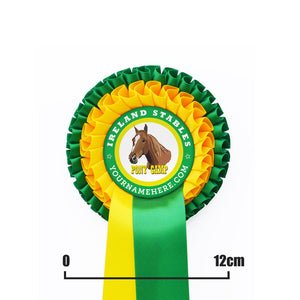 On Sale
Two Tier Rosette with Two PRINTED Tails
The nicely proportioned Elizabethan Pleat Two-Tier Rosette is perfect for displaying a two-tone colour scheme or for adding a little extravagance and extra depth to a single-tone scheme.
TO PLACE AN ONLINE ORDER... 
Select colours (below) for the tiers.
Select printing options for the tails (if required) and the centre disc.
Refer to the illustration above for help.