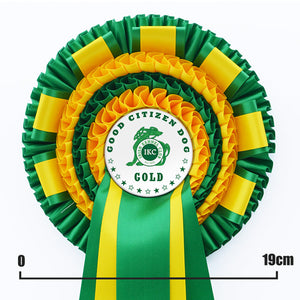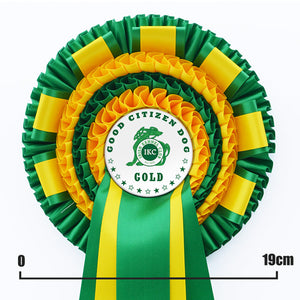 On Sale
Four Tier Rosette with Decorative Tabs and Three PRINTED Tails
The impressive Elizabethan Pleat Four-Tier Rosette with Tabs is the crème de la crème of our rosette range. This sumptuous rosette is a real show-stopper and is regularly chosen by customers to reward an overall category or show winner.
TO PLACE AN ONLINE ORDER... 
Select colours (below) for the tiers.
Select printing options for the tails and centre disc.
Refer to the illustration above for help. 
Alternatively you can...
> Download a diagram of the rosette in PDF format [1.5MB]. Print it off and fill it in.
> Take a photo or scan and email it back to us at info@shamrockrosettes.com