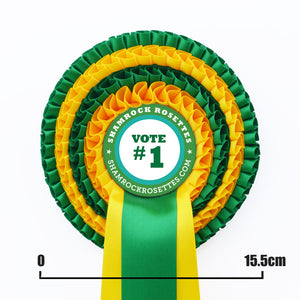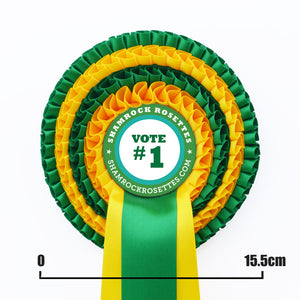 On Sale
Four Tier Rosette with One PRINTED Tail
The Elizabethan Pleat Four-Tier Rosette a full and substantial rosette, ideal for special categories or where there is a large number of categories.
Works well in one, two, three or four colours and as part of a set featuring one-, two-, three- and four-tier rosettes.
TO PLACE AN ONLINE ORDER... 
Select colours (below) for the tiers.
Select printing options for the tail and centre disc.
Refer to the illustration above for help.