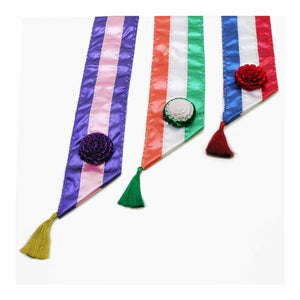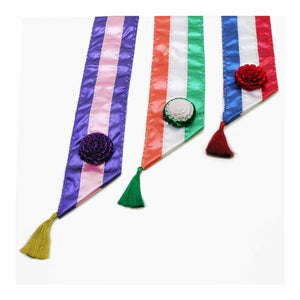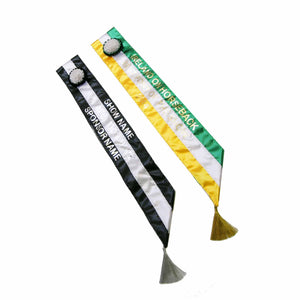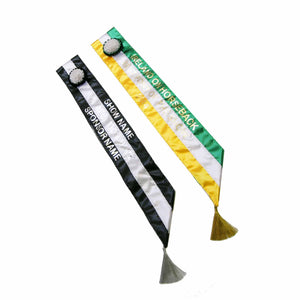 On Sale
Premium Plus Broad Sash
This superb sash has winner written all over it!
Made from premium quality ribbon and expertly sewn in-house, this 150mm wide sash is fully lined and comes complete with a decorative tassel and pleated rose.
The Premium Plus Broad Sash comprises three 50mm ribbon bands allowing customers to choose from up to 15 different colours to create their own one-colour, two-colour or three-colour design.
PRINTING
Each band can accommodate up to 25 silver or gold foil printed characters.
Print may be displayed on both sides.
Icons or logos can be reproduced using print-quality files.