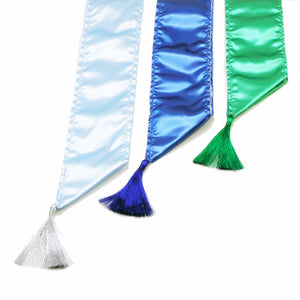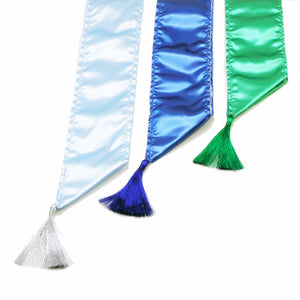 On Sale
Premium Plus Sash
Made from a single strip of 100mm wide ribbon, the Premium Plus Sash with tassle is fully lined and is closed with Velcro fasteners. You can choose from nine different ribbon colours and between silver or gold metallic foil printing. Sashes can be printed on front and back

Worn shoulder-to-hip, theses sashes are presented at beauty pageants, sported at parades and worn by models, sales people, promotions agents, dignitaries and of course by brides-to-be as hen party sashes.
At agricultural shows they are presented to the owners of prize-winning cattle, sheep horses, goats and alpacas and primarily worn by the animals. At equestrian events they tend to be worn primarily by the riders.

PRINTING
Each side can accommodate up to 25 silver or gold foil printed characters.
Icons or logos can be reproduced using print-quality files.